Leave of Absence
ANNOUNCEMENT:
I would have to take an extended leave of absence from blogging. My daughter, Alithea Rae has been confined in Las Pinas Doctors Hospital for 3 days now due to convulsions and high fever.
Alithea is a variant of the name Alethea which means TRUTH. Rae is a feminine variant of the name Rey which is linked to either kingship or that of light. I put it together to signify two things: That the
TRUTH IS KING
or
LIGHT OF TRUTH
. For those of you who pray, please offer a silent prayer for my daughter's wellness. For those of you who don't pray, please wish her well.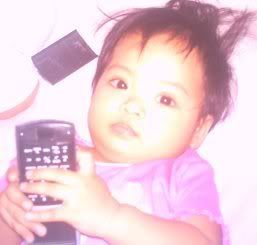 UPDATE:
My daughter is back in action and so am I. She's well and kicking ass!