Day 991: The Ultra Fast Blackbox Window Manager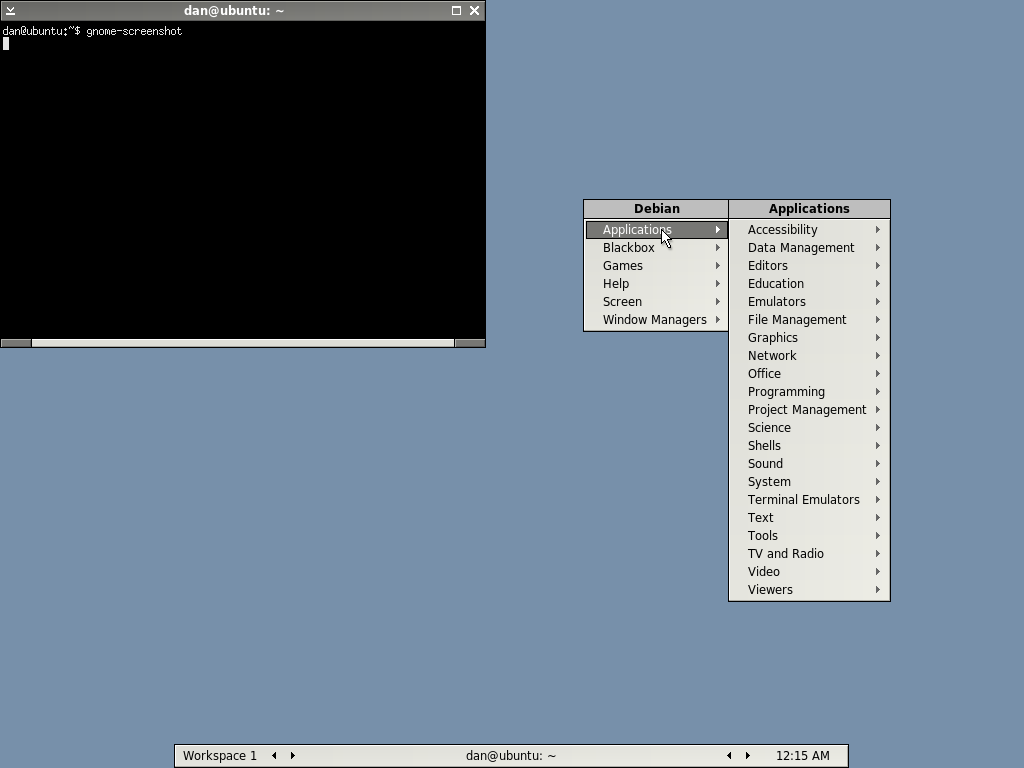 I like it - no propaganda. It's simple and lighting fast compared even to IceWm.
To install:
$ sudo apt-get install -y blackbox
Type your password.
Logout from your current session.
In the login screen, select blackbox in sessions and then login.
**I don't know why but it even makes Firefox 3 run or respond faster. But it really is fast. Can I emphasize that again? Blackbox is really ultra mega fast.
I am running:
Intel Pentium 3 650 Mhz
256 MB SDRAM PC100
Ubuntu Jaunty 9.04 (You better believe it)
Blackbox Window Manager