HowTo: Keep Secrets in Linux Using CCRYPT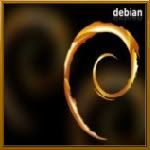 Easy. Who among you have a nasty dirty little secret? Ok. Let me just ask that another way: Who among you, keep all their passwords on a spreadsheet file or txt file or csv file?
Well, I don't know about you people, but I do! I know, I know, it sounds crazy! But it actually is faster than waiting for OpenOffice to load! :)
A .csv on plain sight?! I must be that guy who talks to a volleyball named Wilson or something.
In cases like these you might want to protect yourself from
these baddies
.
Well, I am going to share a little secret and that is how to keep a secret in Linux.
I am talking about file encryption, particularly the software called
ccrypt
.
ccrypt is based on the Rijndael cipher, which is the U.S. government's chosen candidate for the Advanced Encryption Standard
That sounds very nice doesn't it?
Let's get started:
1. Install ccrypt by:
$

sudo apt-get install ccrypt
2. Now change your directory where you want to keep your secret, or the directory where your password file is located.
For example:
$ cd /directoryname/topsecretfile.csv
3. Now type this:
$ ccrypt filename.csv
4. Then it will show this:
Enter encryption key:
5. Type or Enter your password/encryption key two times!
You're Done!
*filename.csv should now be named filename.csv.cpt
1. To decrypt, simple type this command:
$ ccrypt -d filename.csv.cpt
2. Then type your password/encryption key.
ALWAYS REMEMBER, DON'T FORGET YOUR PASSWORD